An Introduction
Gary K. Wolfe
---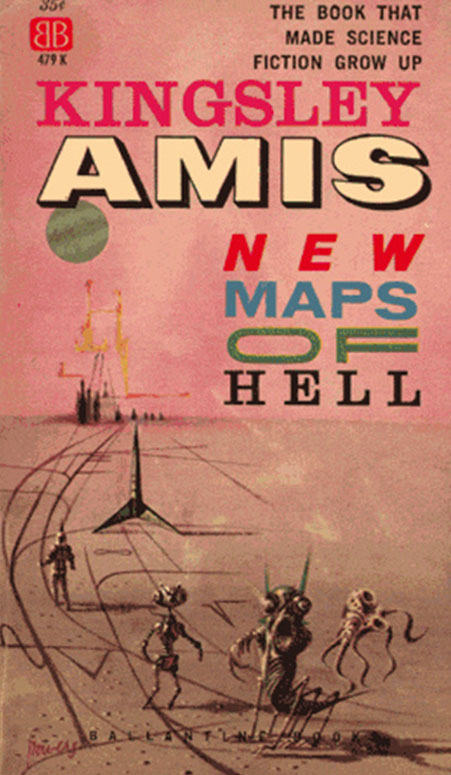 Few would claim that science fiction is a uniquely American phenomenon—its roots date back at least to Mary Shelley, Jules Verne, and H. G. Wells (some would say as far back as Swift, Plato, or Lucian)—but it might well be argued that it is a characteristically American phenomenon, as the British novelist Kingsley Amis did in his 1960 critical study New Maps of Hell. Amis contended that science fiction, like jazz, developed a self-aware identity in the second and third decades of the twentieth century, attracted a knowledgeable and devoted following largely of younger fans, and gained new levels of imaginative and stylistic sophistication in the 1940s. Throughout this period, science fiction came to view itself in terms of a kind of technological populism, almost defiantly allying with popular culture rather than with the literary culture of the day; its writers often took pride in professionalism rather than literary ambition, conceptual rather than stylistic innovation. These writers were, after all, competing in a field dominated by low-paying monthly pulp magazines, sometimes generating astonishing yearly word-counts, often in several genres. The book market for science fiction novels was slim to virtually nonexistent.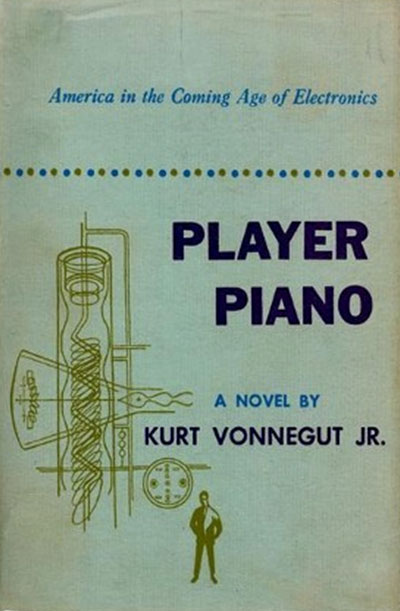 By the 1950s, science fiction had accreted a variety of modes and conventions, from the pulp adventure of "space opera" to the more rigorous "speculative fiction" (a term introduced by Robert A. Heinlein in 1941) or "social science fiction" (a term favored by Isaac Asimov to refer to fiction depicting social rather than purely technological change). In addition, a new tradition of satire began to emerge, which Amis labeled the "comic inferno." Amis mentions Kurt Vonnegut, Jr., whose first novel Player Piano appeared in 1952, but the most prominent practitioner, in his view, was Frederik Pohl, whose collaborative novel with C. M. Kornbluth The Space Merchants had "many claims to being the best science fiction novel so far."
Readers today will undoubtedly have a wide range of views on the question of the decade's "best science fiction novel," and some would surely dispute Amis's contemporary sense of the emerging tradition. The Space Merchants continues to find an enthusiastic audience more than a half century later: part Marx, part Mad Men, it took "space opera" in entirely new directions. Many of the new science fiction novels, like Leigh Brackett's The Long Tomorrow, reflected anxieties over nuclear war and the resulting ambivalence toward technology (and not incidentally, in Brackett's case, prefigured the increasingly significant role women writers would come to play in the genre). The Cold War was a distinct presence in Algis Budrys's Who?, though the novel also raised questions about the nature of identity that were common in the postwar era of displaced persons (such as Budrys himself) and shifting alliances. Other writers used science fiction to explore themes of religion (James Blish's A Case of Conscience), future human evolution (Theodore Sturgeon's More Than Human), or the malleability of history (Fritz Leiber's The Big Time). Some deliberately alluded to early popular literary works (The Count of Monte Cristo in Alfred Bester's The Stars My Destination, The Prisoner of Zenda in Robert A. Heinlein's Double Star), or anticipate later developments in science fiction (cyberpunk in the case of the Bester novel, the barely scientific fable-like Twilight Zone mode in Richard Matheson's The Shrinking Man). Taken together, all of these works, and many others, were part of a new and distinctly American literature. By the end of the decade, a field once dominated by short "pulp" fiction had reinvented itself, and expanded the range of "the novel" more generally.

Here is SF writer Robert Silverberg's fascinating account—first published in 2010—of the ways in which the writing and publishing of science fiction changed, in the U.S., after World War II. For Silverberg, it's the 1950s, rather than any earlier or later era, that ought to be called the "golden age" of the genre.
In this essay from his collection
The Engines of the Night
(1982), Barry N. Malzberg offered a pioneering reassessment of the American science fiction of the 1950s.