The Novelist Goes to Hollywood: Three Letters on The Shrinking Man (1955–56)
Richard Matheson studied writing and journalism at the University of Missouri, Columbia, graduating in 1949. After college, he kept in touch with one of his favorite professors, William H. Peden. These three letters to Peden chart the progress of his novel The Shrinking Man from manuscript-in-progress to the big screen. Originally titled Shrinking Man and published as The Shrinking Man, it became The Incredible Shrinking Man for the groundbreaking 1957 film. A sequel planned by Universal-International, The Fantastic Shrinking Woman, never materialized, though Matheson's novel would later inspire Joel Schumacher's 1981 The Incredible Shrinking Woman.
General Delivery
Sound Beach, L.I., N.Y.
May 9, 1955
Dear Bill: (If I may)
Thank you for Charles Barnard's address and phone number. I'll drop him a line today and, perhaps, we can get together soon. It's been a long time since I've seen him. He's certainly done very well for himself in such a short time.
As to how I'm making out––I've been working since December on my second science-fantasy novel. It's called SHRINKING MAN and is about same; literally, of course. You know me. Anyway I think it's the best thing I've done to date. Although it is, basically, as I've said, a fantasy, it gave me much opportunity to explore an adult marriage relationship in the flashbacks.
Happily enough, Gold Medal bought the book on the strength of the first 130 pages. I'd like to see it in hard cover but I certainly can't cavil with the price they pay––which money is always needed. Besides which I have many novels in me and don't feel too badly. Although I worked harder on this book than any other to date, I haven't really sweated over one yet.
A nice part of this sale is that Richard Carroll––editor of G.M.––has what he calls "big" movie contacts and he wants to send them the second copy of SHRINKING MAN. I don't expect anything to come of it but it's pleasant day-dreaming anyway. I'm afraid it would be much too difficult to make into a movie––unless, of course, they hoked it up as they usually do.
I've also sold a western novelette to a pocket-size mag. called, aptly enough, Western. Not much money in it but I always like to sell out of my field. My next novel, I think, will be a mystery novel but of a much higher order, I hope, than my first two Lion books. I've written four mystery novels but none of them have been really labored over with loving care. This one will be. I'm going to call it TRILEMMA.
But before that, I plan to write about ten to fifteen short stories; mostly science-fiction but I want to try a few straight stories in there too or I'll never be able to do them. I used to write them all the time but, when they never sold, I buckled under. I think I've avoided commercial stigmas and still made money though. Time will tell.
Thanks for the note. I'll send you a copy of SHRINKING MAN when it comes out.
Best,
Dick
---
[letterhead: Universal-International Pictures]
c/o Beaumont
11550½ Friar St.
North Hollywood, Calif.
Sept. 30, 1955
Dear Mr. Peden:
I had hoped to drive through Columbia on my way out here but I had to get here so fast there was no chance to drive at all.
Which is by way of introducing my big news for the year––that the above studio has bought my book SHRINKING MAN and I am at the moment in the act of preparing a screen play for it.
Sounds so simple when you write it down. Words fail sometimes. They do in this case. They fail to indicate what a tremendous thrill it was to get such news. And such money. Even after commissions and taxes and such we should still clear about $10,000.
Oddly enough, I now temper this delightful news with the report that I feel bored. Going back to an already finished work seems dull. I wish I were doing something new. Even with all this money coming in I feel tempted to go home and write stories again. Part of this, of course, is due to the fact that I see no one, hear from no one. I could be in a tomb up here. I have a secretary but all she's done is cross-word puzzles so far. I see my producer from a distance. He snaps his gum at me occasionally. My only thrills come at lunch time when I see starlets ooze into the commissary. I sit at the writer's table but it could be a salesman's table. I haven't heard writing mentioned yet––except in an unfavorable light. Very sad. I must go back to the woods again. If only there wasn't so much money out here.
Not, I hasten to add, that I am confused as to my future plans. I want to do more movies but only once in a while. Most of the time I want for my books and stories. I'm beginning to see more and more how few genuine writers there are. I want to be one. So that's why I am going to try to do a good job on the picture so I'll have a chance to pick and choose in the future.
Nothing else new. I haven't written anything notable lately. I plan, for my next novel, a straight historical-type about William Miller and his End of The World cult in the 1840's. Fascinating subject. I'm doing research on it presently.
Hope you and your family are well. Regards to Professor Hudson. It's a pity there are no more Mississippi riverboats. He could make a million on them with his card trickery.
Best,
Dick
---
June 8, 1956
Dear Bill:
Thought I'd drop you a copy of the enclosed in case you hadn't run across it in Columbia. Awful cover this time. Well, one can't complain. Those 2½ months really paid off.
Thought I was through with Hollywood until I sold them another novel but a day or so ago came a call from the Hollywood agent who told me that U-I wanted to know if I was interested in a week's work at $750. I said I was. A little better than that $33 from unemployment insurance.
Turns out––brace yourself––they are already planning a sequel to THE INCREDIBLE SHRINKING MAN to be called––what else?––THE FANTASTIC SHRINKING WOMAN. Isn't that absolute…oh well. They say if the story line is accepted I will do the screenplay too. Would like to refuse but who can at those absurd prices?
Which all goes to prove that nothing one can say about the movie business is silly enough. Which is why a novel about Hollywood is doomed to flop, I think. If you write restrained, it's untrue. If you tell the truth, it's unbelievable. Strange circumstance of a billion dollar industry which, in its operation, is completely improbable. Like the bee that can't possibly fly with such small wings, Hollywood couldn't possibly exist and be so ridiculous. But it does and it is. What is one to do?
I was at the studio this afternoon looking over the sets for the film. (The expense of the sets is one reason they want a sequel.) It really awed me. I entered this vast sound stage as big as the hugest auditorium. It is a scene of rushing din. Men hammering, sawing, filling, screaming orders. Blueprints lying around and tacked up. The air foggy with sawdust and plaster. Against the wall a giant ball of string, an orange crate as big as a house, a paint can like an oil tank. On another stage, two sets; one a normal livingroom, a little further on the same livingroom only grotesquely large giving one a feeling of strange unreality.
I stood beside Van Heflin (who, sadly, was not aware of my estimable presence) and together we watched them photographing a tarantula on the cellar set. Sickening sight.
Picture is about half done. The producer tells me it is the longest shooting schedule of any picture the studio ever made. Costing over a million dollars. Life magazine to do a spread on it. All this incredible labor and output of energy just because I sat in a movie once three years ago and thought, Gee, what if a guy started shrinking? Biggest oak from the littlest acorn I ever heard tell of. Gives one humility. Except that humility is not saleable out here. Salable? Who knows? I've been misspelling that word since Narration.
Have a new New York agent now. Marvelous man. Name of Don Congdon with the Harold Matson Company. He also handles Ray Bradbury, Henry Kuttner, Davis Grubb, John Collier, Herman Wouk, Jack Shaeffer and a few other hacks. Friend of mine, who is also a client of Congdon's, name of Charles Beaumont, was just to Chi. where several big editors, including Spectorsky who is now an editor on Playboy said that they thought Congdon the best agent operating today in the whole world! This is going some. He has already sold another collection of my stories to Bantam Books.
I am writing my first historical novel now which I have high hopes for. It's about a religious movement that took place in the 1800's in New England: Millerism. Fascinating subject. I'm up to about page 90. Might turn out to be a long one.
Hope this letter finds you well.
Best,
Dick

Richard Matheson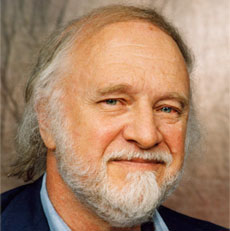 Richard Matheson described the writing of his novel The Shrinking Man in this new introduction, written for a limited edition published in 2001.
---