Theodore Sturgeon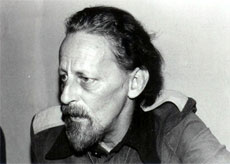 Well received when it was first published in 1953, More Than Human became even more popular as years went by, and in 1978 it was adapted as graphic novel. Sturgeon took the occasion to describe the circumstances in which he wrote the novel.
Audio of Sturgeon reading from
More Than Human
, on 1950s radio program
X Minus One
(1956–57), and video of Sturgeon on
Tales of Tomorrow
(1951).
---